In my previous post, I promised to talk about some good conferences I'm attending or speaking over the coming months. One of those conferences that I'm most excited about is Google Cloud Next'17: Google's main cloud conference happening March 8–10 in San Francisco.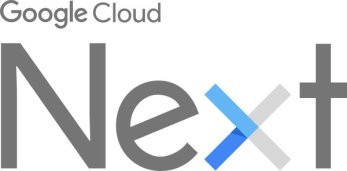 Last year, I attended that conference as a Noogler. There were a lot of developers and great technical content. This year's schedule has just been published and it looks even more exciting, especially if you're a .NET developer!
First, a shameless plug. I'm speaking at Next'17 and my session is called Take your ASP.NET apps to the next level with Google Cloud. I will talk about how to migrate existing ASP.NET apps to Google Cloud and what kind of benefits you get by running your ASP.NET apps on Google Cloud. It should be an informative and fun talk for .NET developers.
I'm also excited about Running .NET and containers in Google Cloud Platform session by Jon Skeet and Chris Smith. This session will be about deploying ASP.NET Core apps to App Engine and Kubernetes on Container Engine. ASP.NET Core and Kubernetes are both hugely popular in the development world and I'm so happy that Google Cloud supports ASP.NET Core apps on Kubernetes in a big way.
You probably didn't know but you can run Windows Server and Microsoft SQL Server on Google Cloud and there're sessions for both of them on Next'17. Deploying Windows-based infrastructure on Google Compute Engine and Microsoft SQL Server on Google Compute Engine should both be interesting sessions to get to know about all the details.
Apart from all of the great Windows and .NET sessions, sessions on Serverless architectures (cloud functions), Machine Learning, big data processing with Dataflow all sound very interesting. Not to mention, we will have a ton of codelabs at Next for people to get hands-on experience with Google Cloud.
As a .NET developer, I have a lot of reasons to be excited about Next'17. Hope to see some of you there!
Originally published at meteatamel.wordpress.com on January 19, 2017.
---
See also